Seeking to utilize an existing labyrinth of natural caves, the Ishgardian house of Dzemael began construction on their eponymous Darkhold near the end of the Sith Astral Era, intending it to server as a refuge for those fleeing the flames of the Dravanian Horde. When the house's digging uncovered an entrance to the void, allowing an army of voidsent into this realm, however, they immediately abandoned their plans and withdrew from the subterrane, sealing it off so that they might contain the otherwordly invaders within. Despite all this, the house is unwilling to relinquish its claim to the caves, and believes that if they can be cleared of the voidsent, they might still be able to see their original plan brought to fruition.
Where is Dzemael Darkhold: Located in Coerthas Central Highlands, South West of Camp Dragonhead, West of First Dicasterial Observatorium of Aetherial and Astrological Phenomena (mouthful huh!)
[howtoget image]
Dzemael Darkhold General Information
[map]
The Dzemael Darkhold has a special mechanic at the early part of the dungeon where you will see an 'All-seeing Eye' run through the halls casting an AoE. You can avoid being hit by this in two ways, either stay near glowing crystals which give you a buff called 'Crystal Veil' this significantly reduces the damage of the AoE or simply avoid it by going far away from the Eye. The tricky part here is that he wanders unceasingly even while you are fighting monsters, so be careful!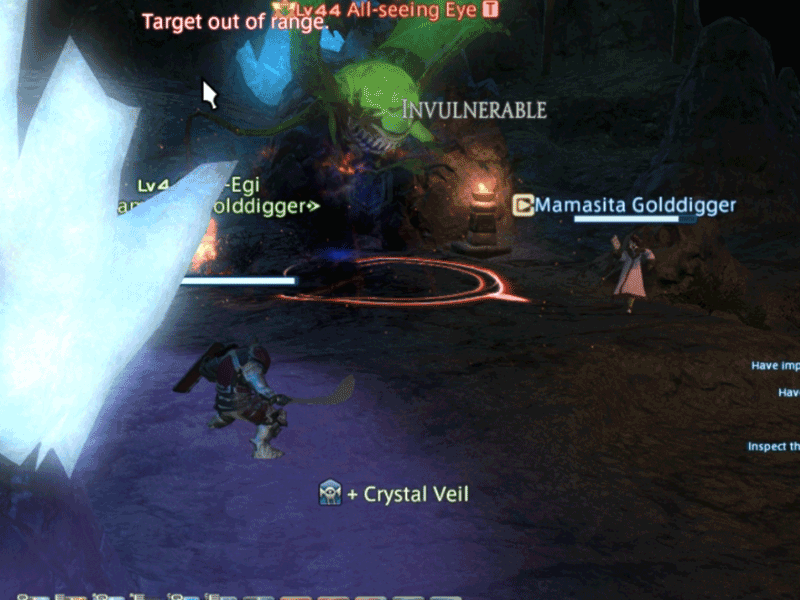 Map Traps: There is one map trap, they are Aether Traps which explode when you are near them
Magitek Terminals: There are several Magitek Terminals that you will come across, you must pass over all of them in a room in order to unlock the next part of the dungeon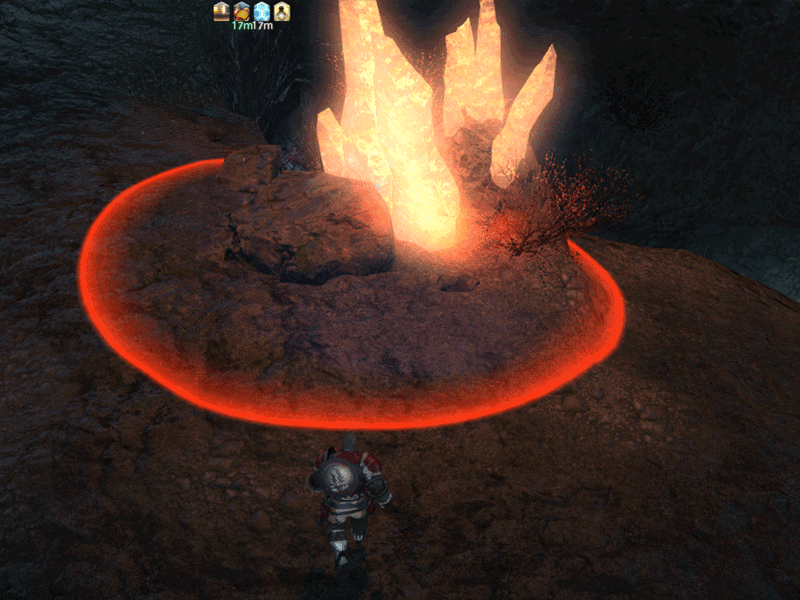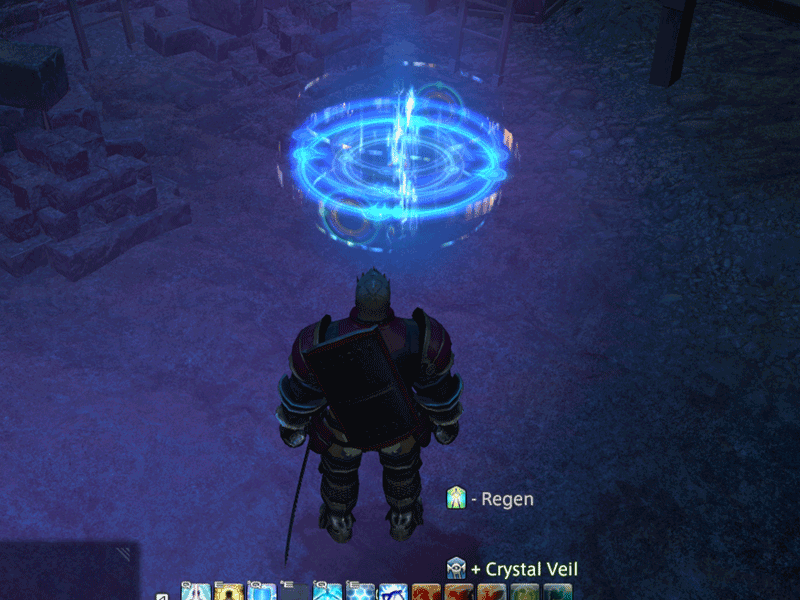 Dzemael Darkhold Boss Strategy
All-seeing Eye (Reward: 3 Allagan tombstones of Philosophy)
This is a tricky fight if you do not position yourself well, and of course make sure all of your party members are within the Crystal Veil. More details below.
Special Mechanic (Crystal Veil): Stay near crystals to gain a buff called 'Crystal Veil' this is the only way to damage the All-seeing eye and it will also significantly reduce the damage taken from his PBAoE – Eyes on me. Note that the the energy the crystals give will fade after some time, when this happens move to the next crystal to get the buff again.
The All-seeing Eye also summons adds throughout the fight, so positioning is key to make sure your party does not all get hit with the various AoE skills all of them will do. The first set of adds are easy to get rid of but the second set do a frontal AoE cone… So you can imagine how the tank needs to gather emnity for the All-seeing Eye and the adds to make sure their cast effects are targetted to a direction away from the party
Eyes on me (no cast huge PBAoE): Simply put, it deals very significant damage if you are not near any crystals under the buff 'Crystal Veil
Cursed Gaze (fontal AoE cone): Gives Amnesia or Paralysis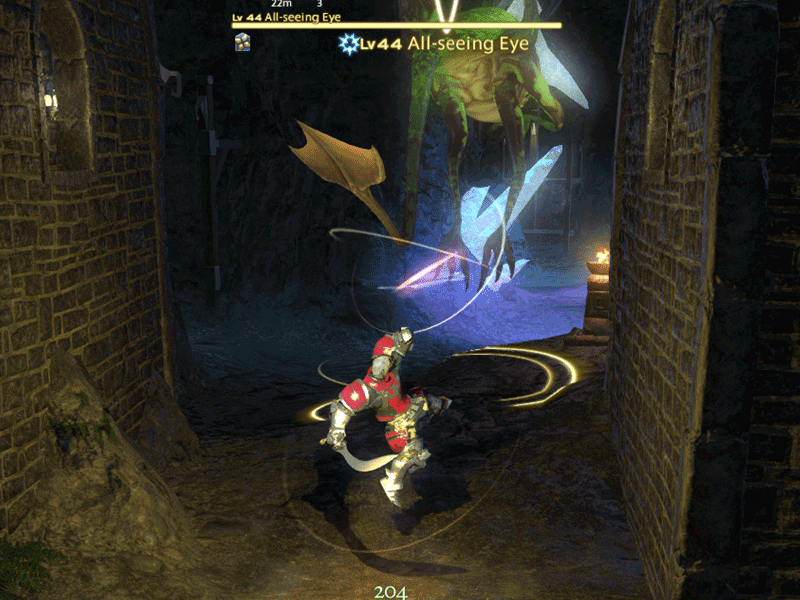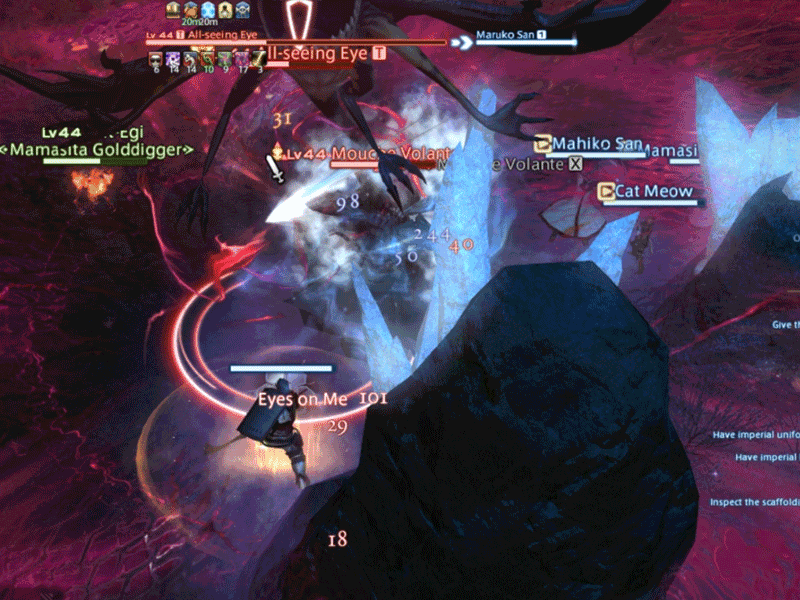 Taulurd (Reward: 7 Allagan tombstones of Philosophy)
We like to simply call him… Turd! lol He summons adds that stay on top of a platform, they throw rocks at you, some can be avoided and some cannot, make sure you avoid the ones that can be! (they will have ground AoE cast circles) oh, and also, dont lump up together!
Double Smash (frontal cone AoE): Position away from Taulurd to avoid this attack
Elbon Drop (frontal cone AoE): Stronger than the Double Smash, Turd starts doing this once you get past 50% life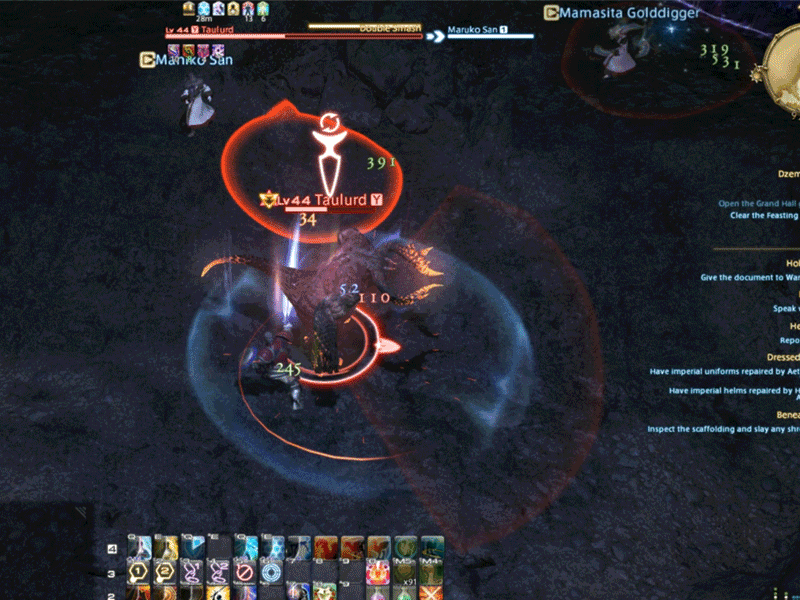 Batraal
Batman ugh Batraal is a huge demon bat with two swords, he has a frontal line attack (Desolation) that can instantly KO anyone caught in the attack, so watch out for it! He will also link himself to crystals at several parts of the fight which makes him invulnerable, you will have to destroy the crystals he attuned to, in order to proceed. Watch out though, the crystals do an AoE every now and then so stay away whenever it casts the AoE.
Grim Fate (no cast frontal AoE): Batraal does a flurry with his swords and damages all party members in front of him, so make sure you position Batraal away from the party if you are a tank
He also does a Random Projectile to party members dealing about 25% of their life
Desolation (frontal line attack): This is the attack that WILL kill you if you do not avoid it.
Critical Life: at about 30% life Batraal gets stronger, starts casting Desolation at will and spawns some void like pools that deal AoE damage when stepped on. So position yourselves accordingly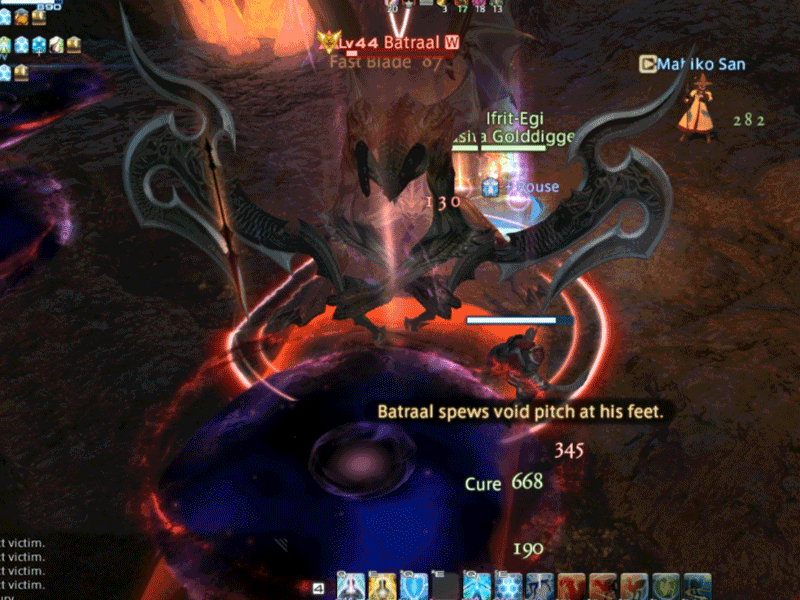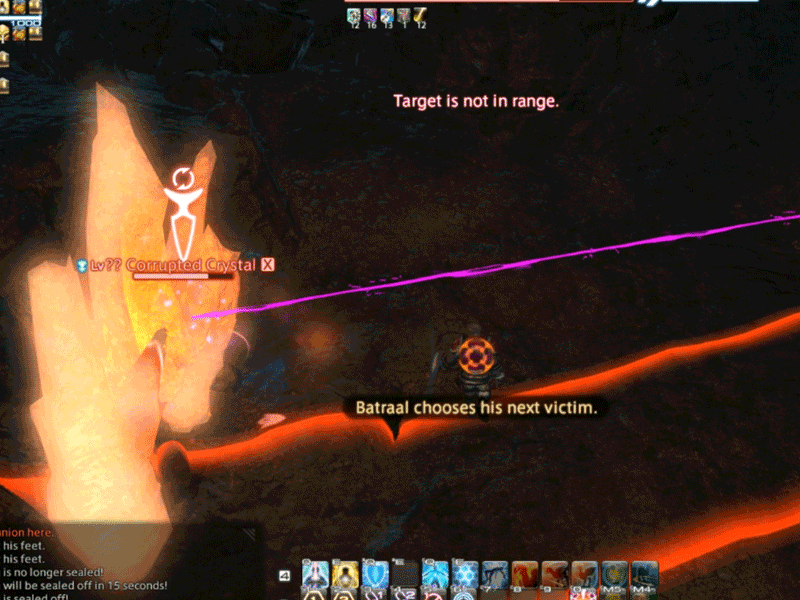 Follow us on
Facebook
for more FFXIV updates!