One of four watchtowers built along the Sea of Clouds by the city-state of Ishgard, the Stone Vigil was overrun and occupied by the Dravanian Horde not long after the Calamity. The following years have seen the knights of House Durendaire make several attempts at reclaiming the fortress, but to no avail. What could it be that thwarts their every effort?
Where is The Stone Vigil: Located in Coerthas Central Highlands, West of Camp Dragonhead, North West from Whitebrin Fort
The Stone Vigil General Information
Stone Vigil is a classic fortress map / instance where your team works their way to the end of the castle fighting enemies and bosses. Since Stone Vigil has been overrun by Dragons you will notice the barriers are made up of flames. Obviously most of the enemies inside are dragons also. There are traps in the form of random dragons popping up and breathing fire to your party and ice sprites that will pop up in some areas in the dungeon. There are also roaming enemies which you have to watch out for!
[map]
Dravanian Outflyer: These dragons swoop down in random areas of Stone Vigil as a map trap, they spit fire in front of them dealing fire damage. Make sure that you remember where they drop down so that you do not fight midst their fire breath.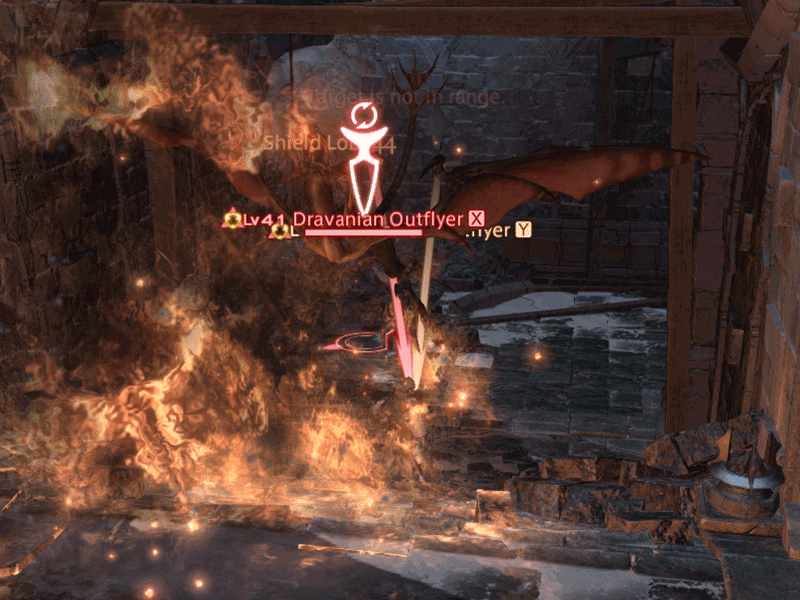 Dragon Aevis: Just like the Manor Maidservants in Haukke Manor, these Dragon Aevis's are roaming enemies, make sure to tag them separately from the other enemies in the dungeon or else you're in for a party!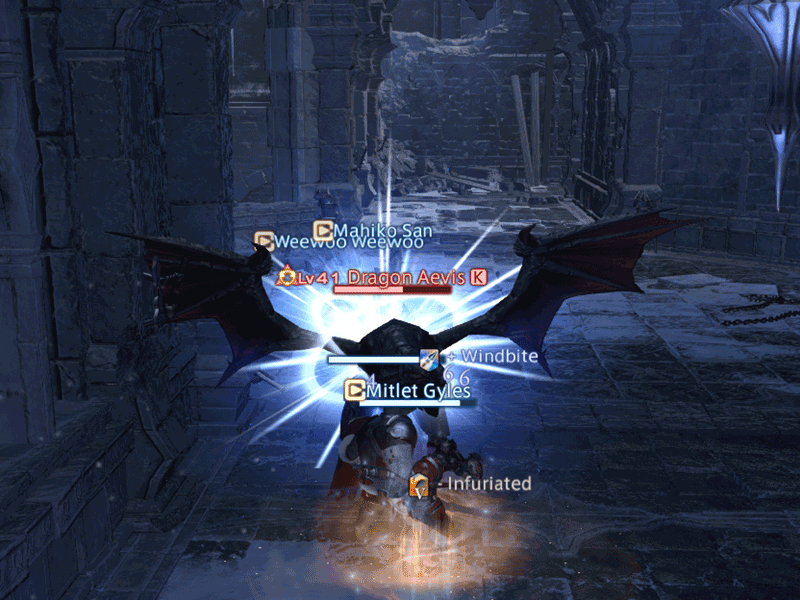 Ice Sprite: In some parts of Stone Vigil, where the area is open to the outside breeze, Ice Elementals will pop up in groups of four. They are easy to beat on their own, but make sure you dont get caught fighting them while a patrolling Dragon Aevis hops in.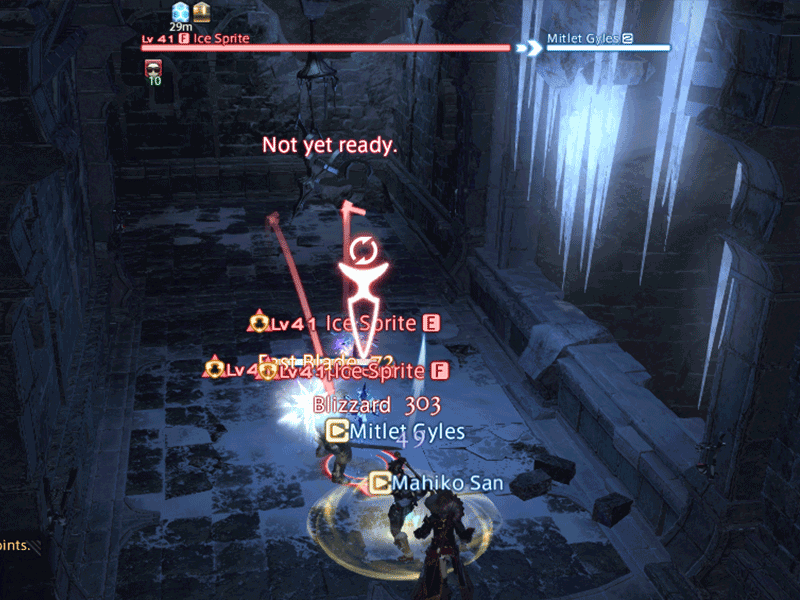 The Stone Vigil Boss Strategy
Chudo-Yudo
Chudo-Yudo only has two skills, but they hit hard and they are AoE skills so make sure you stay clear from him. His main mechanic is running around the map casting Swinge, so just make sure the party positions themselves accordingly.
Lion's Breath (frontal cone fire attack): Make sure your tank faces away from the party, and also note that if your tank acts fast they can avoid this attack
Swinge (large frontal AoE cone): Chudo-Yudo moves to a spot on the map and casts Swinge, there is no AoE marking on the ground so try to stay behind him when he casts this. This skill also inflicts status ailments (Silence and Pacification for about 3 seconds)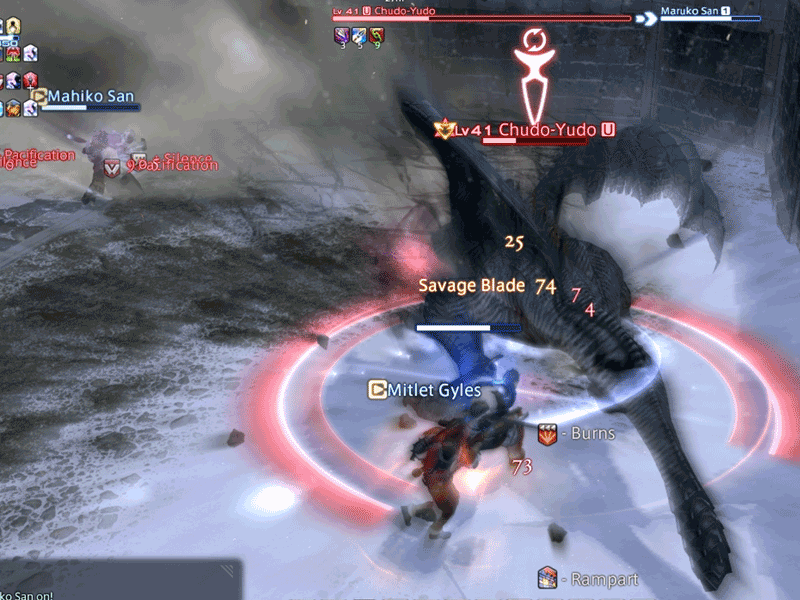 Koshchei
This is a fun fight! Reason being you have to control 3 cannons in Koshchei's lair because a dragon will pop up to help Koshchei out and this will signal your party to interact with the cannon to kill the other Dragon. Koshchei also summons whirlwinds which deal huge DoT damage if you stay inside it (they are slow and easily avoidable) but he casts multiple whirlwinds as the fight goes on so positioning is key. If you have a ranged DPS they should position themselves near the cannon to be able to interact right away. The tank should face Koshchei away from the rest of the party (We place him near the entrance of the room).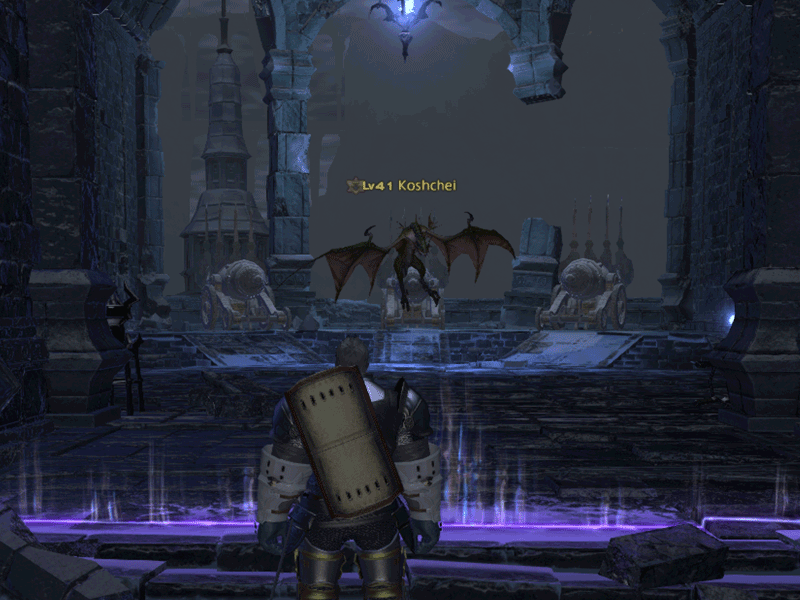 Isgebind – Final Boss
This guy is the second main boss dragon you will fight in the series of dungeons, he is an ice dragon and casts some nasty AoE attacks! His main mechanic is to fly into the air multiple times throughout the fight, swoops down to do an ice breath attack and then lands to continue fighting you. At about 50% life when he takes to the sky Isgebind casts targetted AoE projectiles to all of the party (make sure to avoid this) in addition to swooping down to do an ice breath. The fight is about positioning and making sure you dodge his AoE attacks.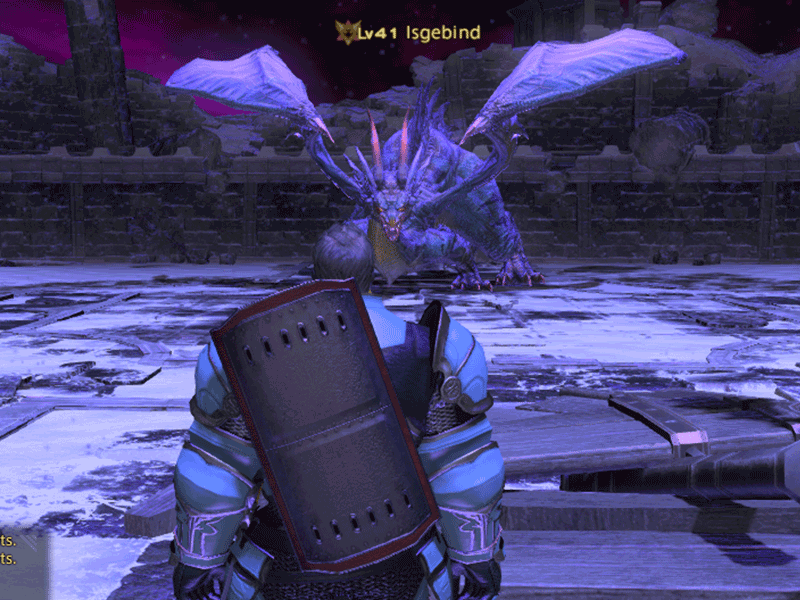 Follow us on
Facebook
for more FFXIV updates!