That momentary lag, why some people react faster than you sometimes, we don't realize it but choosing the right server and knowing how fast your connection is to each server can spell the difference between a wipe and your dream run.
For those of you who do not know how to test your LAG/PING/LATENCY in the FFXIV ARR servers, here's how:
Simplest way:
Download our PING TEST application <HERE>
Run the application and look at your average ping (lower ping is better)
Note: if you have a virus scanning program, it may try to block you from using of our application, I guarantee application is 100% virus free, ignore the notification. If you're still freaking out check the alternative instructions below.
For those who want to get their hands dirty:
Open up a the run interface (Windows Button + R)

Type in 'CMD' – this will bring you to the command prompt
Type in 'PING <IP Address>' – you can find IP addresses of each FFXIV ARR server below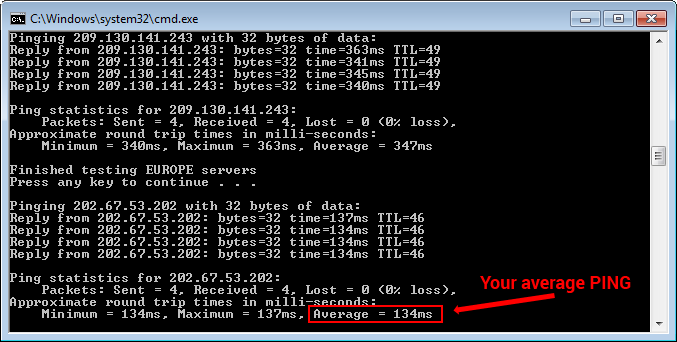 FAQ
Q: What are the FFXIV ARR server IP addresses:
A:
North America Datacentre | square-enix.montreal.com | IP address : 184.107.107.176
Europe Datacentre | eu.square-enix.com | IP address : 209.130.141.243
Japan Datacentre | jp.square-enix.com | IP address : 202.67.53.202
Q: There are many servers in JP/NA/EU how come you are only giving 3 IP addresses:
A: Square uses these main IP's in their region data centres for each of the sub servers, by testing the main IP, it will give you a fair idea of how your ping will be in the sub servers. (ex. for JP servers are all housed under one data centre of jp.square-enix.com)
Q: How do I know if the servers are working?
A: There are a few sites that house this functionality http://www.arrstatus.com/ is our preferred one. They have an android app too.