After a period of relative silence following the Calamity, the Serpent Reavers have once again taken to terrorizing the inland hamlets of La Noscea, killing the men, kidnapping the women and children, plundering the storehouses, and burning what little they leave behind. For years, it was not known how the pirates were able to raid areas so far from the coast, until a local shepherd sighted a band of painted ruffians entering the Sastasha Seagrot, carrying large quantities of sacks and crates. Could it be that there is more to this cave than meets the eye?
Requirements
Party Size: Four
Either a disciple of war or magic
Level: 15 (sync from 17)
Must be on Level 15 story quest 'Must be pirates'
Time Limit: 90mins
Where is Sastasha?
The Sastasha dungeon is located in Western La Noscea.
From Limsa Lominia Lower Decks go to Western La Noscea (Aleport) and follow the map below, don't forget to attune with the Aetheryte on the way to Sastasha.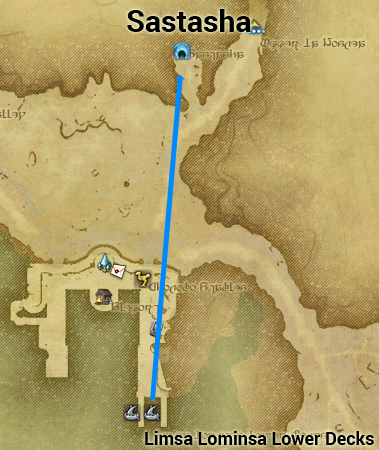 Sastasha Map / General Strategy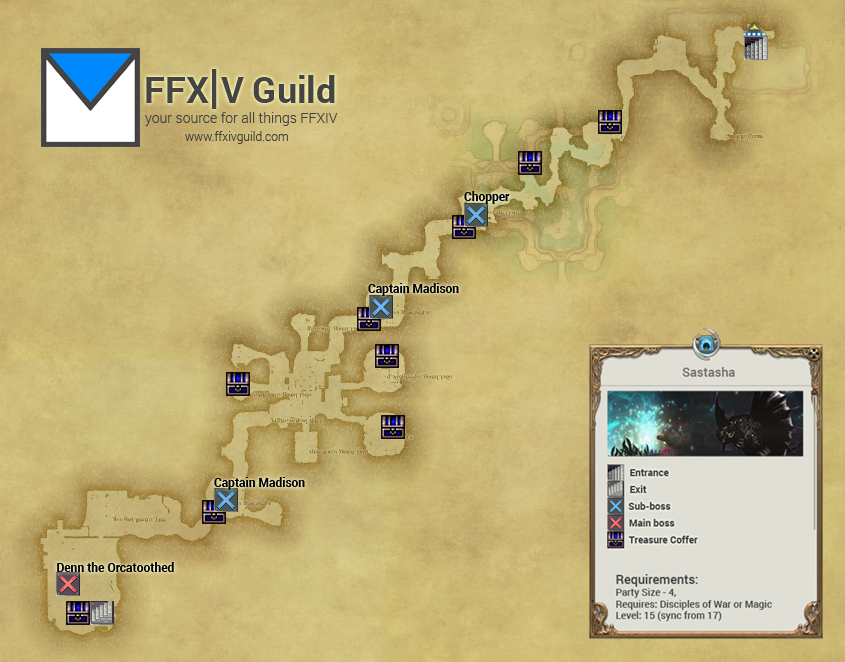 click on image to enlarge
Giant Clams: In the first parts of Sastasha, you will fight 'Giant Clams' who are closely guarded by 'Shade Seekers'. The clams will keep on spawning seekers until you kill them. Make sure to have your DPS kill the clams and note that Clams cannot be damaged unless their shell is open.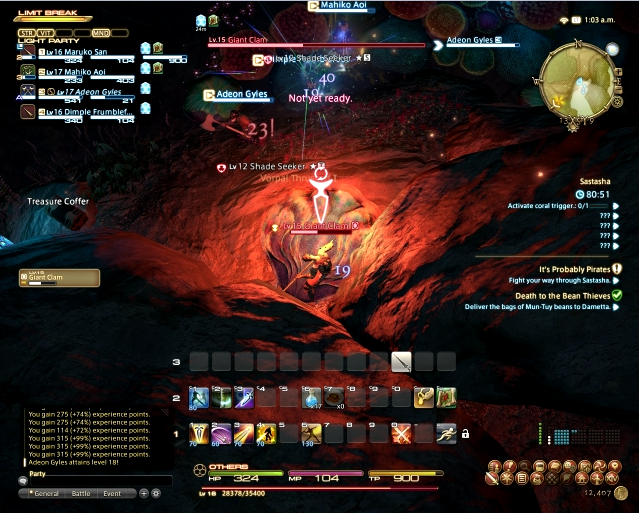 The Cattery: You will enter an area with 3 coral switches, get a hint from the message to determine which color switch to activate. Activating the wrong color will poison you.
Pirate Mobs: Beware of pirate mobs that heal each other, it's best to engage these mobs one group at a time.
Locked doors: As you explore Sastasha you will notice some locked doors, the keys may be found nearby, sometimes after defeating the nearest guard.
Sastasha Boss Strategy
Chopper
This is a fairly simple fight, no strategy needed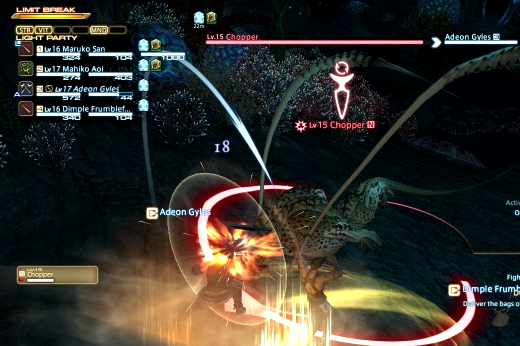 Captain Madison
You will encounter Captain Madison twice throughout Sastasha
On your first encounter, he will be accompanied by two 'Shallowtail Reaver's', defeat the reavers before focusing on Captain Madison
On the second encounter, he will again be with reavers and when he reaches about 25% health he will unleash 'Scurby Dogs', make sure you defeat the reavers and the dogs before focusing on the Captain
Denn the Orcatoothed
There are four '

Unnatural Ripples

' surrounding Denn

Interacting will deactivate them, otherwise '

Baleen Guards

' will spawn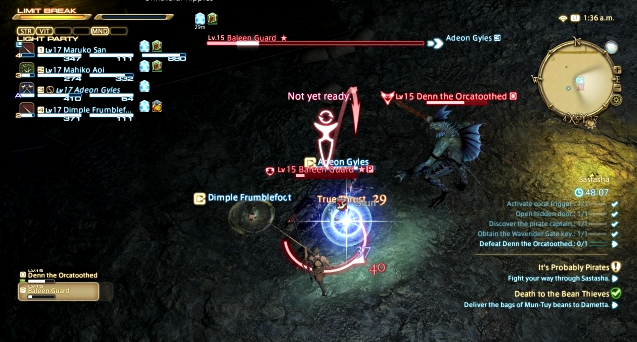 [Video links to be posted when NDA is lifted]
Follow us on Facebook for more FFXIV updates!