The week that was: August 5 2013 – August 11 2013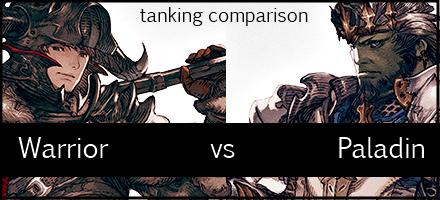 Warrior v Paladin Tanking Comparison

We posted our first class comparison guide! Be sure to check it o
ut if you haven't! You can contribute to the guide, if you feel like you have something to say! Comment on the article, or discuss it on the specific PLD vs WAR Forum thread.
We fixed up our Mining Guide & FAQ, and Botany Guide & FAQ. Currently, we need some help with these two guides. We have no clue what else people need to know about mining & botany. Help us out by letting us know!
Are you living in Asia, and have a significantly faster ping to JP servers? We're also trying to rally and organize an english-speaking community in Tonberry Server! Don't be forced to an NA server just because you're in fear of not having anyone to talk to! List your name on this thread so you can join our linkshells!
Why join our linkshells? Levelling up in groups is quicker and easier! Find friends so you don't need to look around for quality party members! Registering is quick and easy: Don't give yourself a hard time! Register for the site, and gain access to site commenting, and forums with one username!
The official download link for the FFXIV ARR Open Beta Client is also live!
Whats coming up?
Polishing Content
Basically, we're all preparing to rip into open beta (Who isn't?). We do have a bunch of updates lined up (Who woulda thought?). Were preparing for the huge updates due to all the changes that have to be made! Due to the tight time-frame we all have, alot of the guides have lacking images and general refinement. Be sure that once this open-beta and early access frenzy dies down, we will be polishing alot of our content!
Cross-class Skills
Once we really know what the requirements are for each job, we can really sink out teeth into cross-class skills guides. Also, Stat allocation & Materia Guides for all classes should be up very soon – in time for Open Beta! We don't want people borking their characters!
Like always, if you have something to write about please let us know, message us through any means, comment or post on [Content Suggestions Forum]. Be sure to like us on Facebook or follow us on Twitter so you wont miss out!